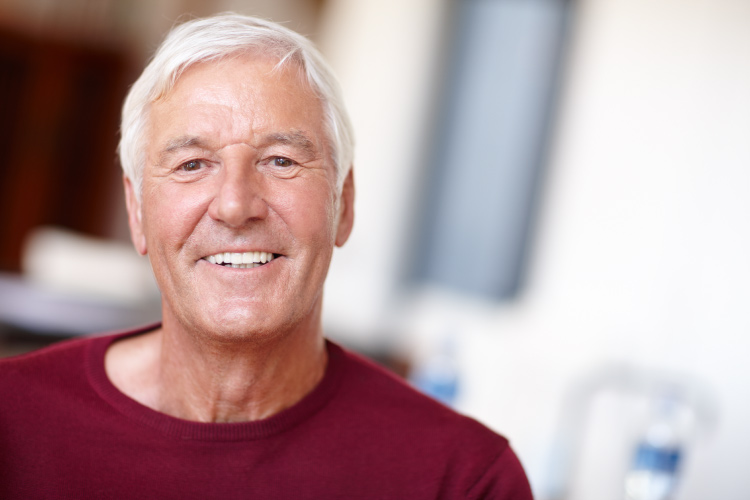 Custom-fitted dentures can drastically improve the appearance and function of a smile that's missing teeth. Dentures are strong, long-lasting, and look incredibly similar to natural teeth. Many of our patients have questions about this restorative dentistry option, so today we'd like to give you more details about dentures.
What Are Dentures?
Dentures are a realistic-looking and durable replacement for lost, broken, or weak teeth. Traditionally, we tend to think of dentures as replacing the entire upper or lower row of teeth. These are called "full" dentures, but they aren't the only option. Partial dentures and implant-supported dentures are also an excellent solution to missing teeth. These are better for those who have only a few missing teeth and do not need to replace an entire row.
Will I Need to Have Teeth Removed for Dentures?
For a full set of dentures, you may need to have teeth extracted. This is a good option if you have multiple missing teeth or if most (or all) of your teeth are decaying or significantly weakened to the point that they would need to be extracted anyway. If you do need to have teeth extracted, you will need some time to heal before receiving and wearing your full dentures.
What Is the Procedure for Receiving Dentures?
No matter the type of denture you choose, we'll need to have a consultation with you to decide what's best for your unique needs. Then, we'll take impressions of your gums and natural teeth to ensure a custom and comfortable fit, as well as design the look of your artificial teeth. Once our dental lab has created your dentures, we'll make sure they are a perfect fit and show you how to secure them with dental adhesive and how to keep them clean.
Implant-supported dentures mean that we'll be placing biocompatible titanium rods within the jawbone to replace the tooth root. Once the rods are healed and integrated into your jawbone, we'll attach abutments that will keep the denture on during the day. If you only need a partial denture, we'll utilize a metal framework and clasps or more natural-looking precision attachments that firmly connect the denture to your natural teeth.
Are Dentures Right for Me?
Are you tired of hiding your smile because of missing teeth? Are you frustrated by not being able to chew your favorite foods? If so, dentures could be a game changer! Dentures are a commitment of money, time, and patience keeping them in good condition, but they will pay off in improved confidence, a beautiful and functional smile, and stronger teeth. At your consultation, we can walk you through the pros and cons of the various options to restore your smile. So if you have any questions about dentures or other tooth-replacement options, please contact us today. We are ready to schedule your consultation and get you on your way to a dazzling smile!
Contact Us