TMJ Treatment in
Leesburg, VA
TMJ, or temporomandibular joint disorder, occurs when patients clench or grind their teeth, usually happening the most during sleep. Clenching or grinding your teeth puts pressure on the temporomandibular joints, the hinge joint that connects the jawbone to the skull. This continual pressure can cause pain in the face, jaw, and ears and damage the teeth and jawbone. If this sounds familiar to you, our team would love to help diagnose a TMJ issue and create a treatment plan to help relieve pain and promote healthier movement. Contact our office today to schedule a consultation appointment.
Contact Us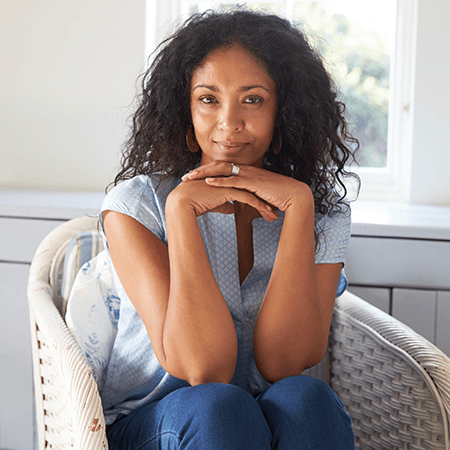 How can I tell if I have TMJ disorder?
The causes of TMJ dysfunction are pain and soreness in and around the jaw. There are a variety of symptoms that can accompany TMD/TMJ dysfunction. Some common TMJ symptoms include:
Jaw Pain and Soreness

Headaches or Earaches

Difficulty Chewing or Opening Mouth

Jaw Clicking or Popping

Facial Pain
The cause of TMJ disorder is different for everyone. Common causes include: 
Injury to the joint itself, jaw, or face 

Clenching, also known as bruxism that puts a lot of stress and pressure on the joint 

Movement of the disc between the ball and socket joint in the TMJ 

TMJ experiencing arthritis 

Stress, which causes your facial muscles to tighten 
We encourage each of our patients to stay vigilant in looking for the signs and causes of TMJ disorder to avoid it from progressing or happening at all.
---
TMJ Treatments at Leesburg Family Dental
There are many ways to temporarily and permanently treat TMJ, and we will suggest treatments based on the severity of your disorder. 
Physical Therapy: TMJ pain can be relieved by practicing physical therapy exercises, which can help to stretch and relax the muscles in and around the jaw. We give you activities that you can do daily to help relieve pain and tension. 
Medication: Over-the-counter pain medication and ice packs can also help to relieve pain temporarily. 
Mouthguards: We highly recommend investing in a custom mouthguard if you deal with TMJ regularly. Mouthguards for TMJ will not only help to prevent the teeth from clenching and grinding as much at night, but they will also protect your teeth from damaging each other. In our Leesburg, Virginia office, we make customized mouthguards for our patients suffering from TMJ disorder. 
Surgery: For some of the worse TMJ disorders, your dentist may recommend oral surgery to fix the disorder permanently. TMJ surgery can range from cleaning out the joint and removing debris to a complete reconstruction with open joint surgery. If you need surgery, your dentist will discuss the right surgery option for you. 
---
Can TMJ go away on its own?
Some patients only experience TMJ during times of heightened stress and anxiety, and their symptoms dissipate once things calm down again. For others, TMJ is an everyday struggle that affects their lives daily or almost daily. If you experience TMJ symptoms regularly or even semi-regularly, we strongly advise you to seek treatment. Untreated TMJ can cause significant damage to the teeth and jaw. Our team would be more than happy to find a TMJ treatment plan that will relieve your TMJ symptoms and protect your smile.
At Leesburg Family Dental, we are dedicated to doing all we can to help you rid your joints of TMJ disorder. If you recognize some of the common symptoms and would like to be diagnosed and develop a treatment plan, please don't hesitate to call us. Please stop by our office for any questions or concerns you may have about your oral health. We are located in Leesburg, Virginia, and look forward to seeing you.
Contact Us