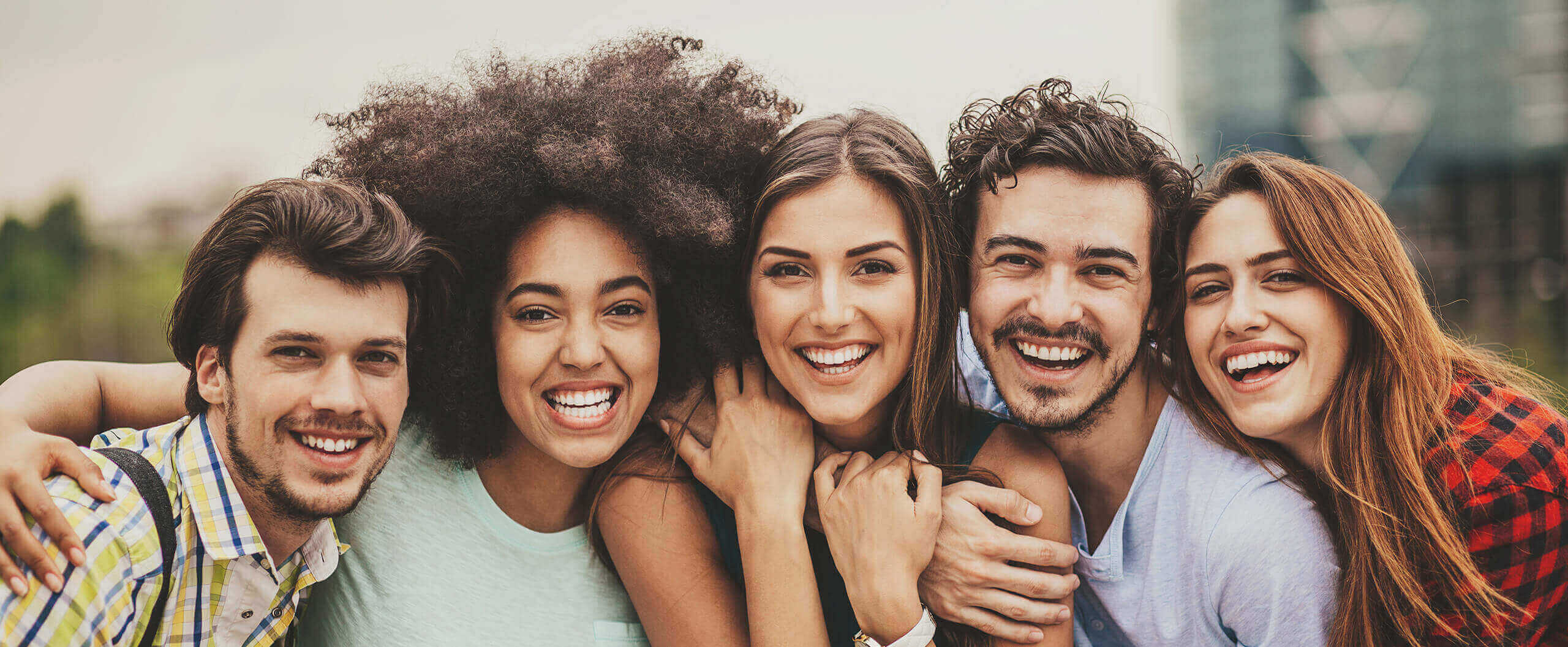 Powerprox Six Month Braces
in Leesburg, VA
Having a perfect smile is undoubtedly a confidence booster. However, not everyone is lucky enough to have perfectly aligned teeth. Traditional orthodontic treatments like metal braces can take years to correct teeth alignment issues. Fortunately, modern dentistry has a solution to this problem – Powerprox Six Month Braces, conveniently provided at Leesburg Family Dental in Leesburg, VA. Dr. Ali Mualla and his wonderfully friendly team at Leesburg Family Dental are devoted to providing their patients with the best solutions to improving their smiles and oral hygiene.
Request Consultation
What are Powerprox Six Month Braces?
Powerprox Six Month Braces is a faster orthodontic treatment designed to straighten front teeth in six months or less. This treatment uses clear brackets and a nickel-titanium archwire to align the teeth gently. The nickel-titanium archwire is covered with a unique material that uses the warmth of the mouth to activate the aligning process.
The Benefits of Powerprox Six Month Braces
Time

: The apparent benefit of Powerprox Six Month Braces is, of course, speed. It is an excellent option for people who need a short-term orthodontic solution. 

Less noticeable

: Because of the clear brackets and white wires, this treatment can be almost invisible, making it an excellent choice for working professionals and teenagers.

Pain-free

: Treatment is relatively pain-free. Since the aligning process is gentle, there is less discomfort than traditional metal braces. Patients can expect a series of mild tightening every six weeks, with dentists making minor adjustments as they move through the treatment.

Less force

: Unlikes traditional braces; Powerprox Six Month Braces uses a different method to straighten teeth. There is no added pressure to hasten the process after six months. The technique uses weaker forces than traditional braces, hastening the movement of your teeth into their proper positions.
Who is an Ideal Candidate for Powerprox Six Month Braces?
Powerprox Six Month Braces is an excellent solution for adults who may not have had orthodontic treatment as a child or anyone who is not happy with the appearance of their teeth. It's an ideal option for patients with mild to moderate orthodontic problems limited to their front teeth. While traditional braces can correct more severe cases, Powerprox Six Month Braces is designed explicitly for minor cosmetic corrections, such as crooked or crowded front teeth.
What to Expect from Powerprox Six Month Braces?
Before the treatment, patients will undergo a comprehensive orthodontic consultation that includes an evaluation of their current oral health condition. If Powerprox Six Month Braces is recommended, Dr. Mualla will take the initial impression of the teeth and build a customized treatment plan. Once the braces are on, patients can expect mild discomfort that goes away with time. On average, patients will wear the braces for four to nine months, depending on their situation.
Post-Treatment Care
Once the treatment is over, a retainer will typically be the next step to keep teeth in their new position. Usually, patients wear a retainer for at least six months and occasionally for a more extended period. A retainer is customized to fit each patient, and it typically requires cleaning every day to keep it in good condition.
Powerprox Six Month Braces in Leesburg, VA
With the advancement of technology, it is no wonder that Powerprox Six Month Braces is a perfect orthodontic solution for anyone looking to get their smile in shape. This treatment is faster than traditional braces and comparatively pain-free and inconspicuous, making it an excellent option for adults who don't want to wear metal braces. Powerprox Six Month Braces is a convenient offer at Leesburg Family Dental in Leesburg, VA. Don't waste any more time getting your dream smile, and
schedule an appointment
with Leesburg Family Dental today!