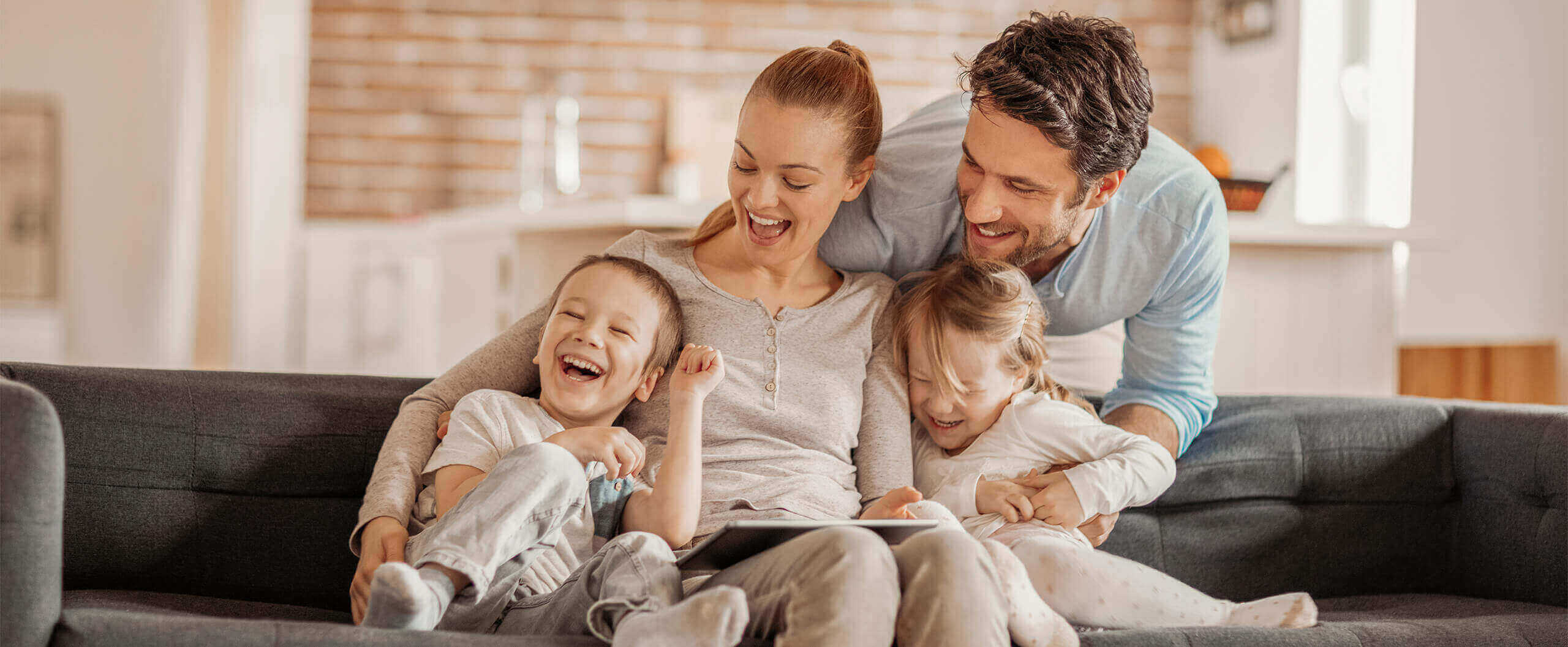 Family Dentistry
in Leesburg, VA
Are you searching for family dentistry near you? You've come to the right place. "Family" is right there in our name after all! Leesburg Family Dental welcomes you and your loved ones to our practice in Leesburg, Virginia. Our wide selection of services, comfortable office environment, and convenient payment options make us an easy choice for busy families looking to take care of their smiles.
Financial Options
A Family Dentist's Office You Can Count On
At Leesburg Family Dental, we make dental care easy by seeing patients young, seasoned, and everything in between. Since your dental needs are different throughout your life, we offer an enormous scope of services to suit your family's smiles. For example, we can handle your child's cavities, fit your teen with braces, brighten your smile, and so much more! Whatever brings you through our doors, our friendly, experienced team is standing by to help.
Family Dental Care FAQ
Is our office family-friendly?
Definitely! We take pride in having a cozy space that helps patients of all ages feel at home. You can surf the web on our complimentary WiFi while your child can enjoy the v kids' play area. Plus, both adults and kids love that we have Netflix and Hulu available to entertain them throughout their appointment. To learn more about the experience at our office, visit our Office page!
How many times a year should my family go to the dentist?
Unless there are particular concerns and instructions from your Dentist, you and your family should be visiting a dental office twice a year for regular check-ups. These biannual visits are a way to stay on top of your oral health so you can avoid major issues and keep your smile in excellent condition.
Do you Need to Visit the Dentist if Your Teeth are Fine? 
Yes, it is essential to visit Leesburg Family Dental every six months for a check-up and cleaning. Over the six months, everyone gets plaque build-up from bacteria that accumulate from eating and drinking. This plaque and tartar build-up needs to be cleaned by Dr. Mualla and his team. If not removed, it could lead to cavities or several other dental problems. Further, it is essential to have a dental exam every six months to ensure healthy teeth. Sometimes diseases can sneak up on us, and they do not show symptoms until too late. Overall, it is essential to visit Leesburg Family Dental every six months for a cleaning and exam — even if your teeth feel fine.
How do I Care for My Family's Teeth at Home?
The best way to care for your family's teeth at home is to encourage them to brush, floss, and use mouthwash twice a day. Your family should use soft-bristle brushes and brushes in a C shape. Using fluoridated toothpaste and mouthwash can also improve your oral health. Fluoride chemically strengthens the outer layer of your tooth, the enamel, to help protect against decay.
Do you need to have insurance to get dental services?
No, you don't need insurance to get dental services! Not everyone has the benefit of dental insurance, but they can, and should, still see a dentist. Leesburg Family Dental has alternative payment options available so that even those without insurance can get the care they need. To learn more about the alternate payment methods we offer, head over to our Financial page.
Family Dentistry in Leesburg, Virginia
A family dental office is a great place to help you and your family stay healthy, from dental cleanings and exams to dental fillings to braces and more. Our office offers it all. If you have any questions about family dentistry or if you would like to schedule an appointment, contact Leesburg Family Dentistry in Leesburg, Virginia, today.