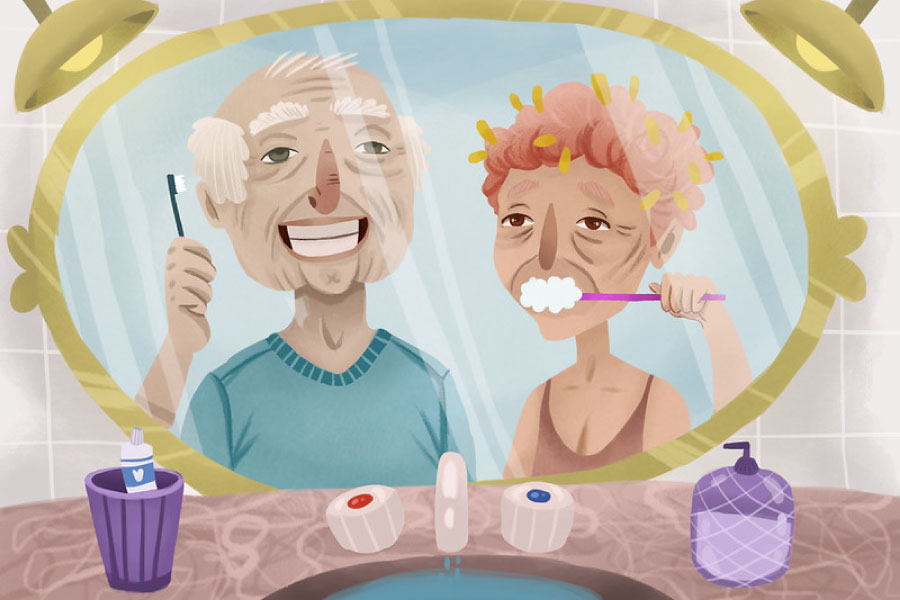 Did you know that your mouth acts as a window to the rest of your body? Your oral health is closely linked to your total-body health, including your heart health! Keep reading to learn more about how to keep your smile and your heart in tip-top shape!
The Link Between Oral Health & Heart Health
Many studies have shown that cardiovascular issues are closely linked with poor oral health. The mouth is a gateway to harmful bacteria and viruses. Bacteria can enter the bloodstream through the gums and wreak havoc on the whole body. One of the most common dental issues that is known to have a negative impact on heart health is periodontal disease.
Periodontal (Gum) Disease
Gum disease occurs when bacteria, plaque, and tartar build up at the gumline. Plaque and bacteria cause infections and inflammation in the gums. Gum disease greatly increases the risk of toxins and bacteria entering the bloodstream through the infected gums.
Ways to Keep a Healthy Mouth & Heart
One of the most important things you can do for your entire body is to keep your mouth healthy.
Regularly Brush & Floss

Having a strong at-home oral hygiene regimen is crucial to maintaining great oral health. We recommend using a soft-bristled toothbrush and fluoridated toothpaste. Brush your teeth for two minutes twice a day and floss daily.

Attend Twice Yearly Dental Exams & Cleanings

Biannual dental checkups can help keep your teeth and body healthy. They are also important for catching any potential dental issues and infections while they're still small. Checkups can help catch decay or gum disease before bacteria spreads to the heart.

Eat Healthy Foods & Drink Plenty of Water

Make sure you're getting all of the necessary vitamins and nutrients you need to stay healthy. We also advise that you drink a lot of water to prevent dry mouth. Without adequate saliva production, the mouth becomes a breeding ground for bacteria and infections.
Preventive Dentistry in Leesburg, VA
Overdue for your biannual dental checkup? We've got you covered! Struggling with tender or bleeding gums? We have treatments for that too. Schedule a visit to Leesburg Family Dental today!
Contact Us